Fixed Dental Prostheses Or Dental Crowns
Dental prostheses are used both to replace natural teeth and to improve dental aesthetics, when the teeth are damaged, but they are still recoverable. Dental crowns are artificial restorations that permanently replace broken, lost or chipped teeth.
They are coatings that go beyond the original tooth. Crowns can be of zirconium ceramic, metal ceramic, gold ceramic or all-ceramic. In addition to replacing a tooth to perfection, they are also able to replicate its natural beauty. Fixed dental prostheses include both crowns and bridges fixed on natural teeth and those fixed on integrated bone implants.
They are permanent dental prostheses: they are cemented to natural teeth or artificial roots, so they cannot be removed.
Fixed Dental Prostheses On Natural Teeth
Called in the colloquial language "bridge", this prosthesis is cemented on natural teeth, which act as a pillar. For dental prostheses on natural teeth metal-ceramic or zirconium-ceramic crowns are used. On natural teeth, which must support the artificial tooth, crowns are applied on the inner sides, between which the missing tooth will be inserted.
Fixed Dental Prosthesis On Implants
When several teeth are missing, a solution is the fixed prosthesis cemented on an implant, placed on an artificial root to which the replacement tooth is secured. The best implant is osseointegrated, created in titanium, a metal that merges with the bone.
The implants integrated in the mandibular and maxillary bone allow a complete stability of the dental prosthesis
All on 8 Prosthesis
All on 8 prostheses consist of 8 dental implants for each dental arch. It is an optimal procedure for patients who have lost at least 80% of their natural teeth. The implants support a fixed (permanent) bridge of 12-14 teeth.
First the implants will be placed in the jaw, with a temporary prosthesis. Then a dental bridge or a removable overdenture is connected. The intervention takes from 2 to 4 hours.
All on 6 Prosthesis
All on 6 prostheses are permanent prostheses that use 6 dental implants for dental arches. In a single session – or in any case within 24 hours – the patient will have temporary teeth, which will then be replaced, after about 3 months after surgery, with the definitive prosthesis.
All on 4 Prosthesis
If removable dental prostheses can often lead to a series of discomforts for the patient, such as insufficient stability of the teeth inside the mouth or the annoyance of having to always remove the prosthesis in order to perform oral hygiene.
It can also take over an aesthetic psychological problem, especially in younger patients forced to wear "dentures". All on four implantology is a modern dental technique that allows you to rehabilitate entire damaged and / or very compromised dental arches, or even without teeth.The all on four technique characterizes an immediate load procedure which consists in positioning 4 implants in specific strategic positions with a single intervention. Hence the initials All-on-4: all-on-4.
Benefits of All On 8 and All on 6 Prosthesis
Unlike removable prostheses and fixed bridges, which rest on the gum or use adjacent natural teeth as anchors, the protected All on 8 are inserted into the jaw.
The artificial roots of the prostheses are stable, as the natural roots.
They improve chewing, and any other oral activity such as swallowing and speaking.
The surgery is fast and the recovery time is fast.
The prostheses are identical to natural teeth and you can smile again as before.
Before and After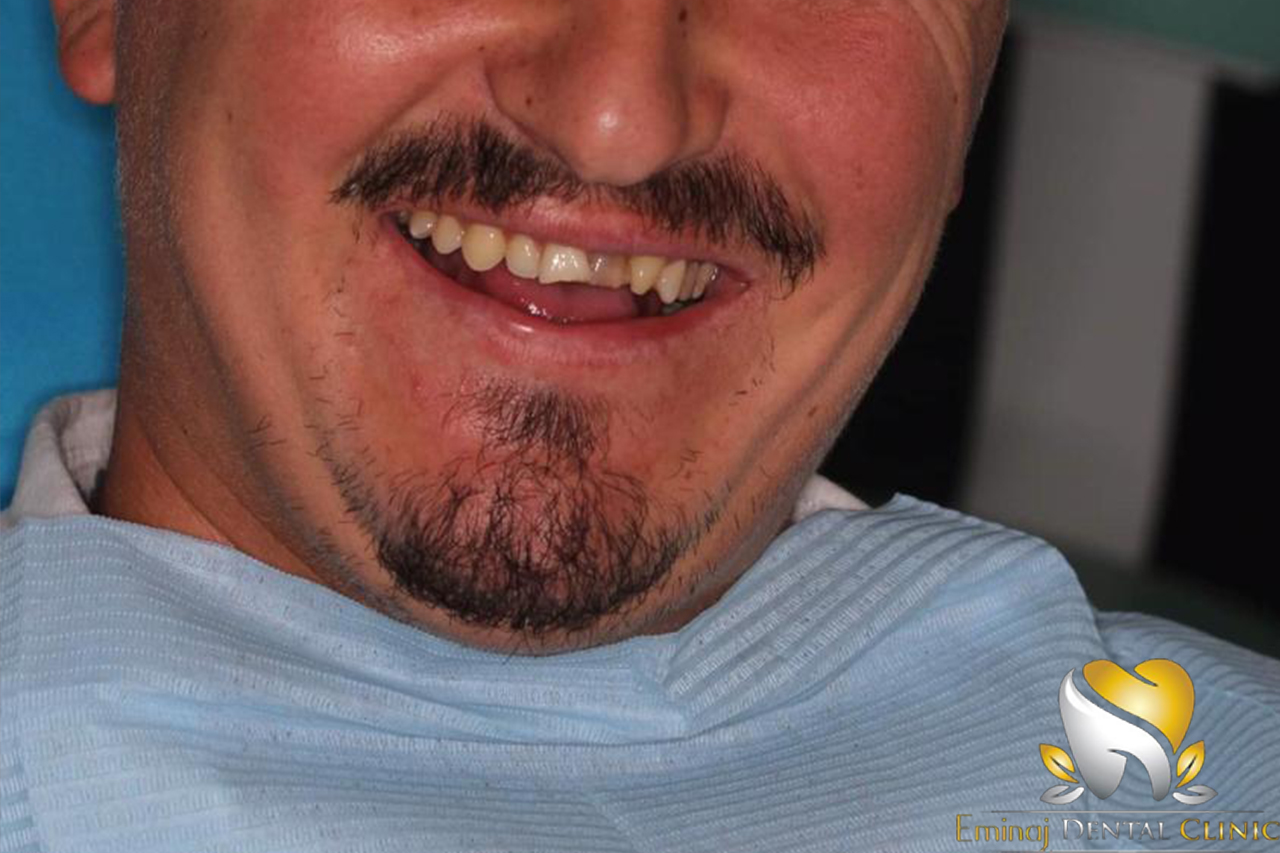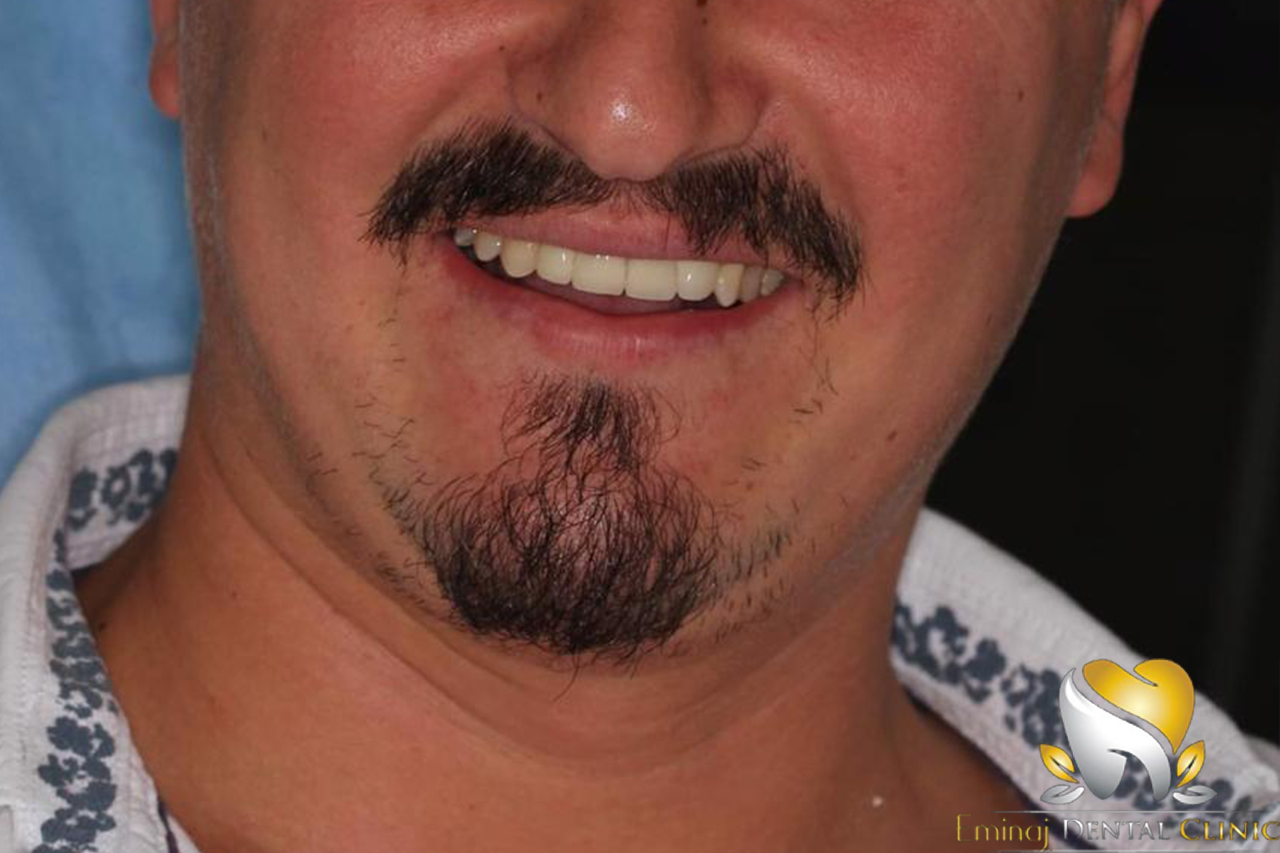 Request a Free Estimate, fill out the form below.